Help Establish the Mon Petit Mojave Foundation
After three years of providing a unique musical experience to our community, it looks like we're here to stay – and we need your help to do so!
Although we started as a necessity during the pandemic, Mon Petit Mojave has transcended beyond that time into a beloved community experience. Additionally, we have successfully hosted pop-up shows offsite, including our Mon Petit Salon series at the Palm Springs Cultural Center.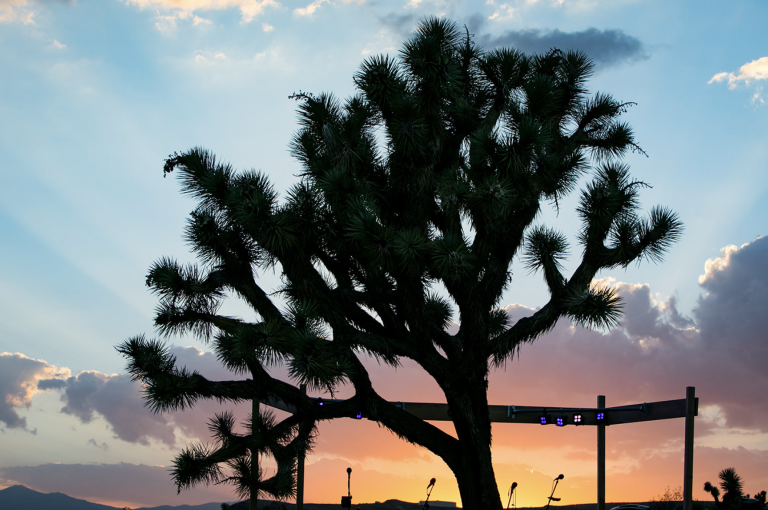 As a family of artists, we realize that although there is an abundance of art, artists, and artistic experiences in the high desert, many times these are not accessible to the majority of the community. Accessibility issues range from high ticket costs to assisted venues, to all-ages programming, to other factors that make art, in particular live music, difficult to access.
As Mon Petit Mojave continues to grow, it's clear that we can fill many gaps in our community related to access to more diverse music, art, and cultural experiences. This not only includes drive-in concerts at the MPM ranch, but other types of educational and enrichment programs with local partners, such as schools, local business owners, and more.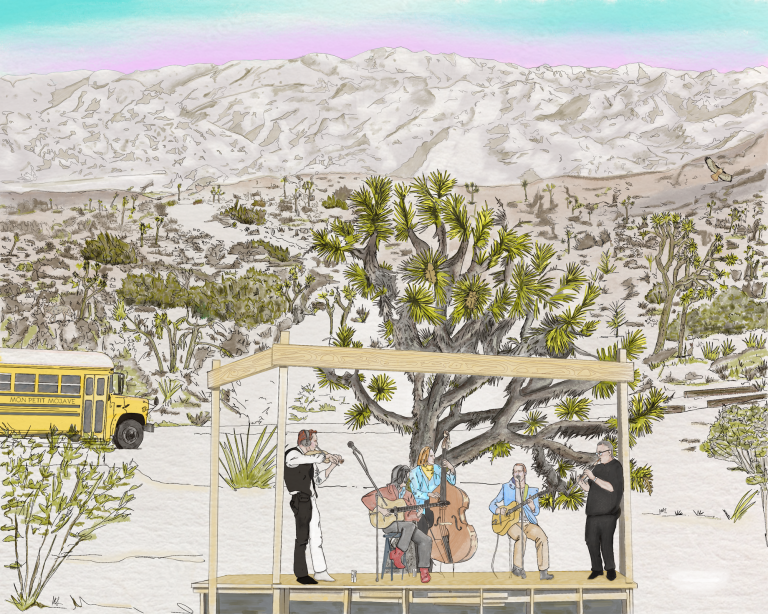 We wanted to make this fundraiser extra special, and have commissioned the unique print above from local artist Alice Batliner. 
"When I described my vision for it, I really wanted her to focus on the scenery because I feel like that is what makes Mon Petit Mojave so special – it's a place where you can arrive to a sherbert-colored sunset, and later look up to a sparkly milky way in the sky, all while the musicians play in front of a rainbow-colored Joshua Tree. It feels like you are in another world, and we all need that sometimes." – Jacqueline Herrera, co-founder, Mon Petit Mojave
Previously, we partnered with the Morongo Basin Cultural Arts Council to receive grant funding from the California Arts Council, the National Endowment for the Arts, and others. As we continue to grow, we have mutually agreed that having our own non-profit status is the next step. So, here we go!
Filing for a 501©3 can be a complex process, and we have chosen to seek legal counsel to guide us. We are fundraising for those legal fees in addition to the filing fees due to the IRS when submitting all the paperwork.
Please note: any support you contribute is not tax-deductible, as we are not officially a non-profit yet. (hence this fundraiser).