Help the MPM Foundation Finish the Year Strong
It's been a year of slow and steady growth for Mon Petit Mojave. We've been focused on formalizing our mission by becoming a registered non-profit, exploring new grant opportunities, and testing out innovative ways to provide more accessible musical experiences to our community, including pop-ups at schools and nursing homes. 
But we miss our home – we miss the outdoor stage and the giant Joshua Tree, we miss the sunsets and the Milky Way in the sky, we miss seeing all the friendly faces of our guests who come to enjoy an evening of music, with your picnics and folding chairs and blankets and dancing boots. 
So we're asking for your help to close this year with a few more drive-in concerts, because we have a feeling that you're missing this magical little space too.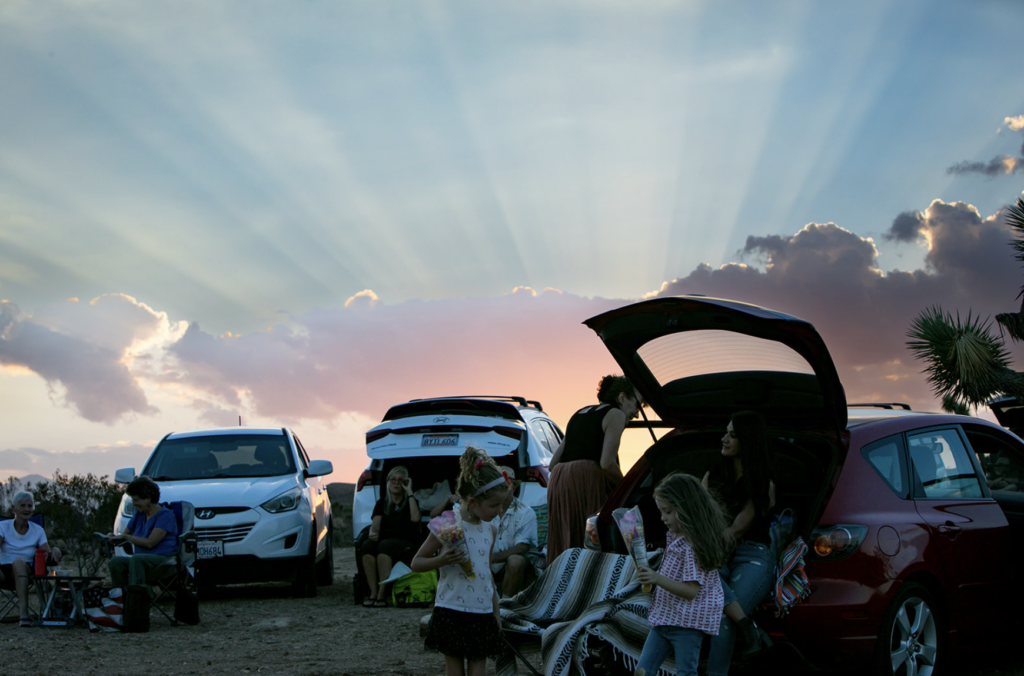 With the funding we have left from a previous California Arts Council Impact Grant, we can produce one more show…but why stop there? Let's round out the year with a total of 4 more shows, including our annual Dia de Los Muertos event.
 In order to produce four more shows, we need $12,000 – and with our leftover grant funding plus a generous $2,000 matching donation offered by a long-time supporter, we're almost halfway there!
We need your help to raise another $6500, will you help us? 
We are now an official non-profit organization – meaning all donations and contributions are tax-deductible. 
Our mission and vision remains the same: to bring more accessible artistic, cultural, and musical experiences to our community. 
Our shows remain free to attend, so that anyone and everyone can enjoy this unique experience 
We are committed to booking unique, talented, and cultural artists, both local and touring, that are not normally seen out here 
Our artist honorarium (what we pay artists) is a generous compensation, and all our regular production volunteers receive fair stipends.  
We are committed to equity, meaning making reasonable accommodations for guests who may have a disability or need assistance during a show (for example, hard of hearing or visually impaired guests are seated closer to the stage, etc.)