The photos from a dreamy desert wedding produce the type of content that is a Pinterest dream and makes an Instagram-perfect post. But that is not why people come to Joshua Tree to get married – or do they?
Let's talk a little about the wedding photos you see out in the Joshua Tree area. They are usually filtered in a muted, dusty glaze, with bright pockets of light and whitewashed tones. If there is a wedding party included in the photo, they are usually dressed in muted colors of ecru, beige, lavender, and light mustard. And that's ok – this type of photography is greatly suited for the backdrop of the desert, which doesn't appear to be as colorful as other parts of the world.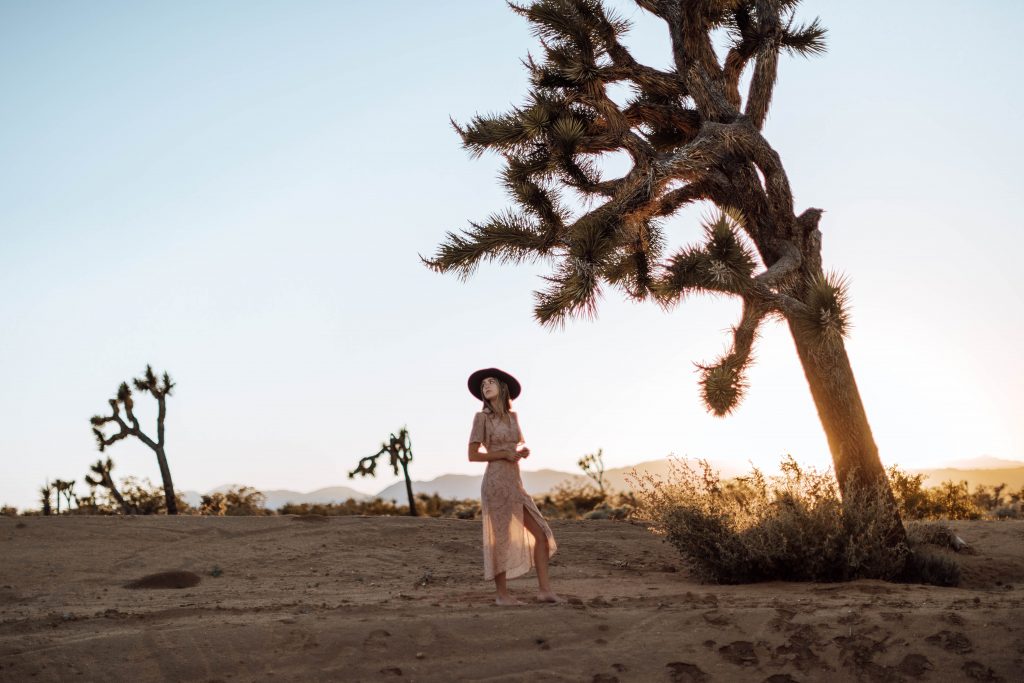 So occasionally, when we see a photographer that captures a dramatic sherbet sunset, or deep indigo evening hues, we think, wow! There is a vibrancy to the desert that only needs the right eye to catch it.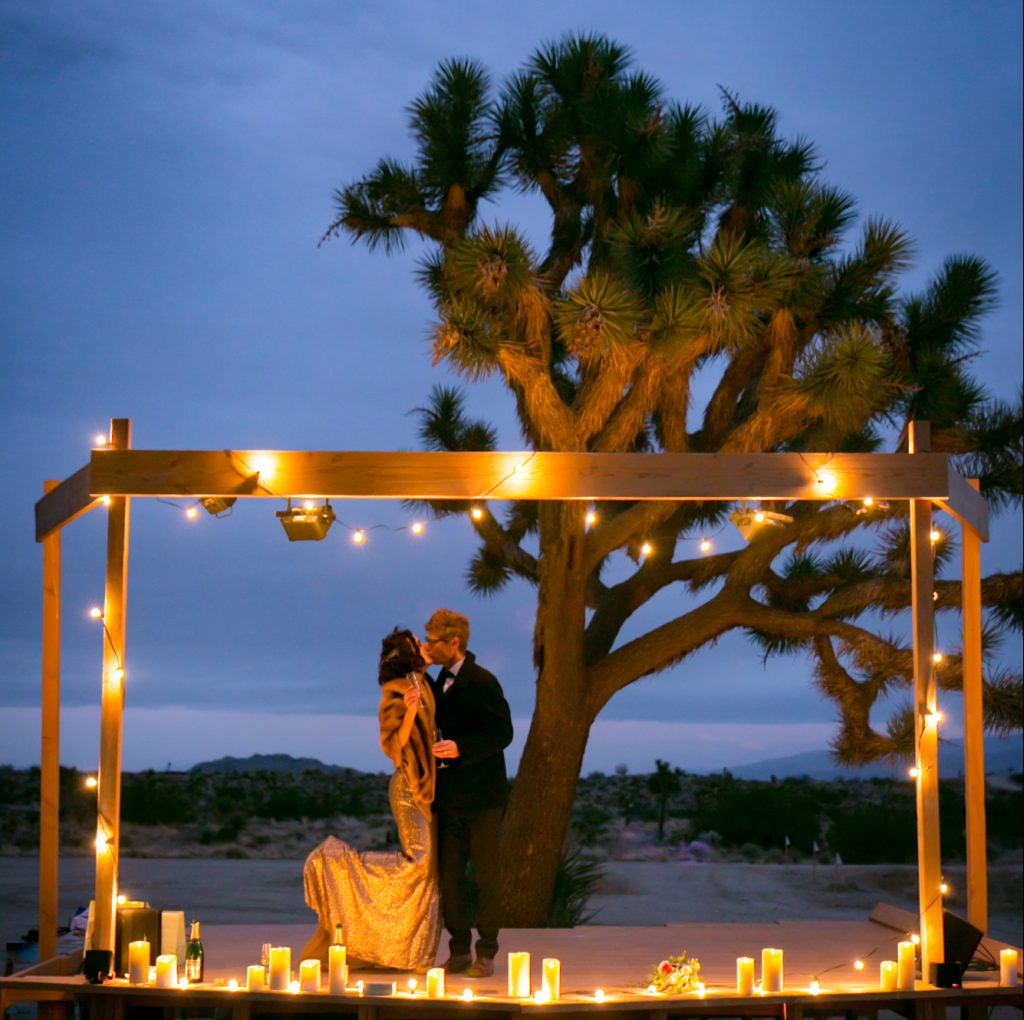 These images from Julie LaFlamme literally "popped" when we saw them due to the way she captures the colors of the desert and lends a colorful tone to her images.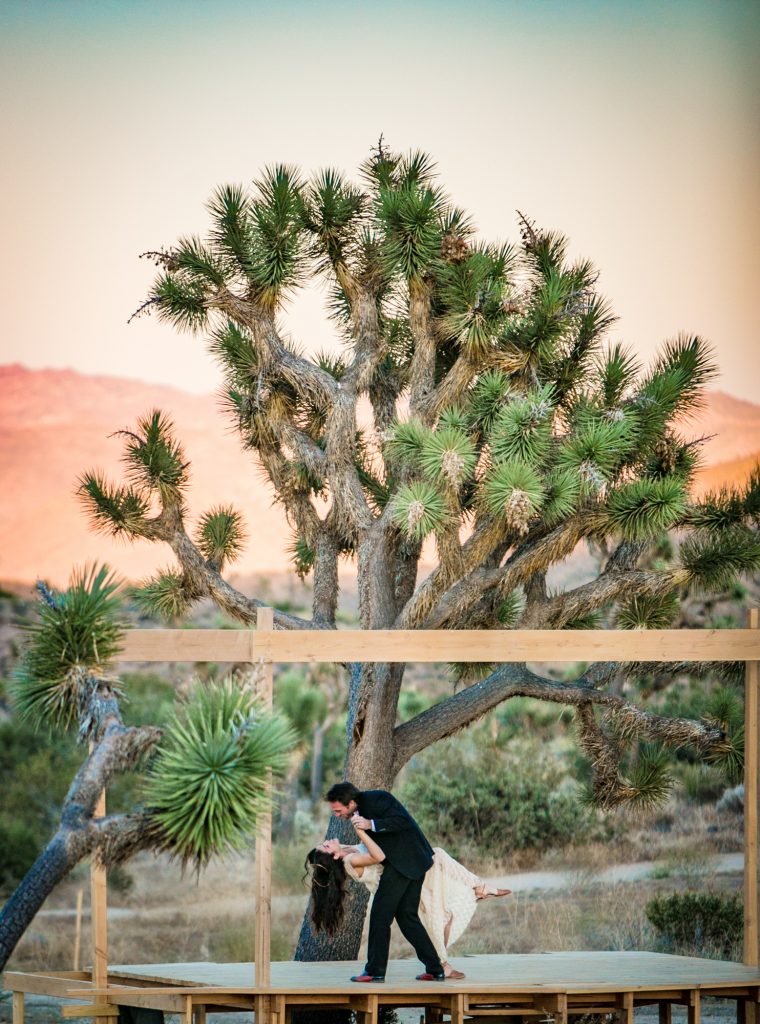 Photos are a major part of why people get married in Joshua Tree – the backdrop is gorgeous, and being able to look back at the wonderful day through surreal images is a very special way to remember a very special day.
Your backdrop can be anything from magnificent boulders, the kooky Joshua Trees, spectacular sunsets, bright desert flowers, and vast open skies. So whether you go for the more filtered, glowy look, or the crisp, vibrant shots, the Mojave Desert has that varied backdrop that is suited for any color palette.
As you plan your special wedding in Joshua Tree, take a moment to think about the incredible rainbow of colors that are naturally available in the desert, and make a plan with your photog to capture as many as possible.